Demand-Driven Open Data (DDOD) has gotten a lot of coverage throughout Health Datapalooza 2015.  I participated in 4 panels throughout the week and had the opportunity to explain DDOD to many constituents.
There were follow-up publications as well.  Among them, was HHS on a mission to liberate health data from GCN.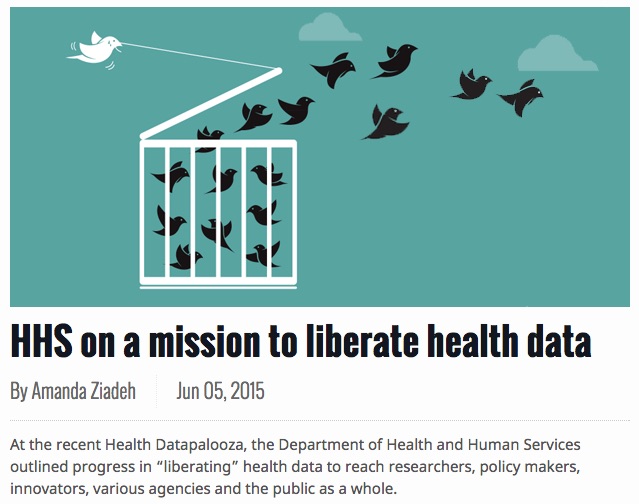 HHS found that its data owners were releasing datasets that were easy to generate and least risky to release, without much regard to what data consumers could really use. The DDOD framework lets HHS prioritize data releases based on the data's value because, as every request is considered a use case.It lets users — be they researchers, nonprofits or local governments — request data in a systematic, ongoing and transparent way and ensures there will be data consumers for information that's released, providing immediate, quantifiable value to both the consumer and HHS.
My list of speaking engagements at Palooza is here.