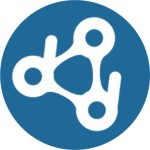 I just published two papers on the Demand-Driven Open Data (DDOD) initiative being launched through HHS's IDEA Lab.  (Specifically, it's the offspring of the "Innovative Linkages" project.)  DDOD's goal is to leverage the vast data assets throughout HHS's agencies (CMS, NIH, CDC, FDA, AHRQ and many others) to create additional economic and public health value.
It does this by providing a systematic, ongoing and transparent mechanism for anybody to tell HHS and its agencies what data would be valuable to them.  With this initiative HHS can move from measuring Open Data in terms of number of datasets released to value in terms of use cases enabled.
One document is intended for use by data owners within government to learn how DDOD could benefit their organizations.
The other document is for the other side of this marketplace, the data owners.  That could include anyone in industry, academia, nonprofits or even other government orgs who could benefit from DDOD.